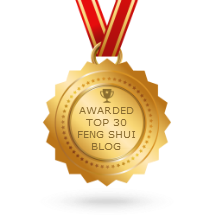 Helen is a Sustainable Space Designer, Classical Chinese Feng Shui Expert, Dowser, and Usui/Holy Fire Reiki Professional.
Originally trained in fine and commercial art, and interior design, Helen specializes in eco-friendly solutions for design and lifestyle. Her continuing education in green building involved an internship with the US Green Building Council (USFG) to facilitate the LEED certification process for The Old Globe Theater and the Air & Space Museum in Balboa Park, in San Diego CA.
Helen's Feng Shui lineage descends from Master Larry Sang, who brought scientific Chinese Feng Shui to the US over 25 years ago, establishing the American Institute of Feng Shui. She has studied with teachers from that school as well as the works of other Masters. As with all of her professional education, she believes learning is a lifelong endeavor to a deeper understanding of how we live and work in the modern world.
Her diverse project/client list includes luxury, residential, institutional, office, retail, restaurant, model homes, hospitality, real estate, sacred/ritual spaces, exterior living spaces, and gardens. Her practice originated in Palm Springs where her upscale clients included a list of well-known and high profile clients.
Helen was raised in Southern California until her family moved to Arizona just prior to High School. She returned to California after marrying a US Marine, which was the beginning of a mobile lifestyle. As a result of her mobility, she became skilled in maximizing spaces with tedious detail, organization, re-visioning, and re-use. She has lived and worked from coast to coast, but she credits her three years in Spain for the greatest and most lasting influence on her life. There, she developed a deep love for the art, architecture, antiquity, culture, and lifestyle that exists outside the USA. She felt an ancestral connectedness as she stood alone on a beach, walked the countryside, and interacted with the people. She claims that her study of Feng Shui brought all of her experiences into focus and connected them. It reinforced her affinity for living in harmony with nature and the universe.
From the time she was a child, Helen collected bits of wood, leaves, sea glass, and stones from the natural environment. Her best childhood moments were spent at the seaside, the forest, the dunes, and the rock formations of the Southwest. She loved the peace, beauty, and comfort of nature where she sketched for hours in serenity. Eventually, the artifacts of the sea, mountains, and desert became part of her personal design aesthetic. As a promoter and avid participant of an earth-friendly lifestyle that honors the natural environment, Feng Shui's focus on harmonizing the built environment with nature was a perfect marriage. She lives it daily and joyfully brings this light to others.
When asked what she most loves about her work, Helen responds,"Witnessing how it profoundly changes people's lives for the better…including mine!"